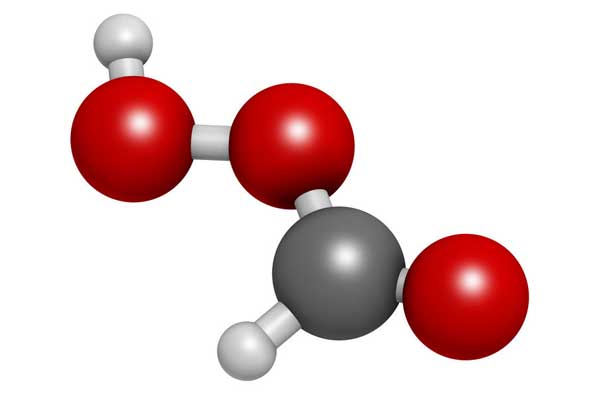 What are the facts?
Hydrogen peroxide (H2O2) is simply water with an extra oxygen atom attached (H2O+O). Hydrogen peroxide therapy consists of methods of using the extra oxygen molecule in hydrogen peroxide to target bacteria, viruses and other toxins in your body.
Many people mistakenly assume that hydrogen peroxide is a man-made chemical – in reality, it is a naturally occurring substance. Did you ever wonder why your yard looks so green and beautiful after a heavy rain? Ozone (O3), which is formed in the upper atmosphere (think ozone layer), is heavier than oxygen and thus migrates downward. As it passes through clouds (water vapor), it turns into hydrogen peroxide. If it is not destroyed by pollution in the lower atmosphere, it will reach the ground through rain and snow, thereby oxygenating surface water. Have you ever noticed that your grass is greener after a rainstorm, than with sprinkler watering? Have you ever enjoyed the clean fresh smell in the air after a heavy rainstorm? These are benefits from the hydrogen peroxide present in the rainwater.
What is the controversy?
Because it is less stable than a water molecule, hydrogen peroxide can readily react chemically and break down into simply water and oxygen. You must be thinking "Water and oxygen! It must be non-toxic!" However, just like ozone, hydrogen peroxide readily frees its extra oxygen atom initiating an oxidizing reaction. It is this reaction that is the source of the hydrogen peroxide therapy controversy.
While an oxidizing reaction has the ability to neutralize harmful chemicals and bacteria, this reaction can also have detrimental effects. Remember, oxidation is also the same reaction that causes metals to rust. While our bodies shouldn't contain metals that are subject to rusting, the extra oxygen molecule circulates within the body as a free radical. I am sure that that term rings a bell? You have probably heard it in conjunction with all of the recent studies on anti-oxidants, which reduce damage caused by free radicals. Note the composition of the term "anti-oxidant" itself! Hence there is a controversy surrounding ingesting hydrogen peroxide – does it help in neutralizing chemicals and pathogens more than it hurts by increasing the number of free radicals? 
What do I need to safely administer hydrogen peroxide therapy?
Like pure oxygen, pure hydrogen peroxide is extremely flammable. In fact a combination of 90% hydrogen peroxide and 10% water is used as rocket fuel! Therefore, care must be taken when administering hydrogen peroxide therapy, to ensure the proper concentration/dilution of hydrogen peroxide is used. The hydrogen peroxide readily available in the pharmacy is diluted to a 3% solution in water. Even at this dilution, it can be used to kill germs as a topical disinfectant or mouthwash. Nevertheless, do not use this for hydrogen peroxide therapy as it contains chemical stabilizers.
Read Full Article at: The Natural Path